Manual
---
---
Related: Getting started
---
Registering an Account & Logging In
Start by registering your own account on the RoutineFactory website.
You can do this by filling out this registration form.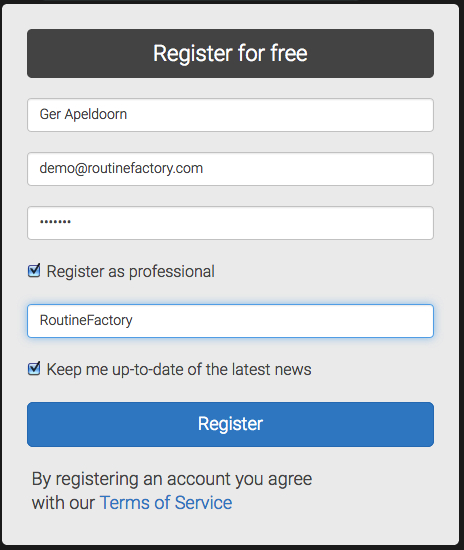 After filling out the form, you will be logged in and sent to the person's view.
To get you started, we've already made a sample person. Click on the person to explore the many different features RoutineFactory offers.
Add your own persons by clicking the "+" icon.
Still having questions? Contact us, we are happy to assist.