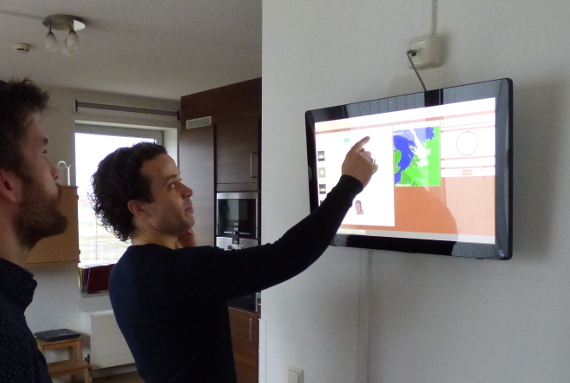 Predictability + everybody always up-to-date via intelligent touch screens
Providing caretakers and people with special needs with easy to understand information, schedules and day-to-day instruction can be a challenge.
RoutineFactory make this easy. The clear layout helps make a person more self-sufficient and reduces stress with clear schedules & up-to-date information.

Contact me without any obligations ...
---
Why digital informationboards for health-care?
Providing correct and clear information, schedules and task overviews is essential to function stress free. Especially for a person with special needs like Autism, mental disorder or challenges with time awareness.
Classical information boards mounted on the wall often get outdated and messy. It is difficult to keep them up-to-date, especially if they are used at different locations.
Digital information boards can fix this! They can be displayed on a wall mounted tv, laptop or tablet. They are always up-to-date and easy to modify, also from remote locations.
---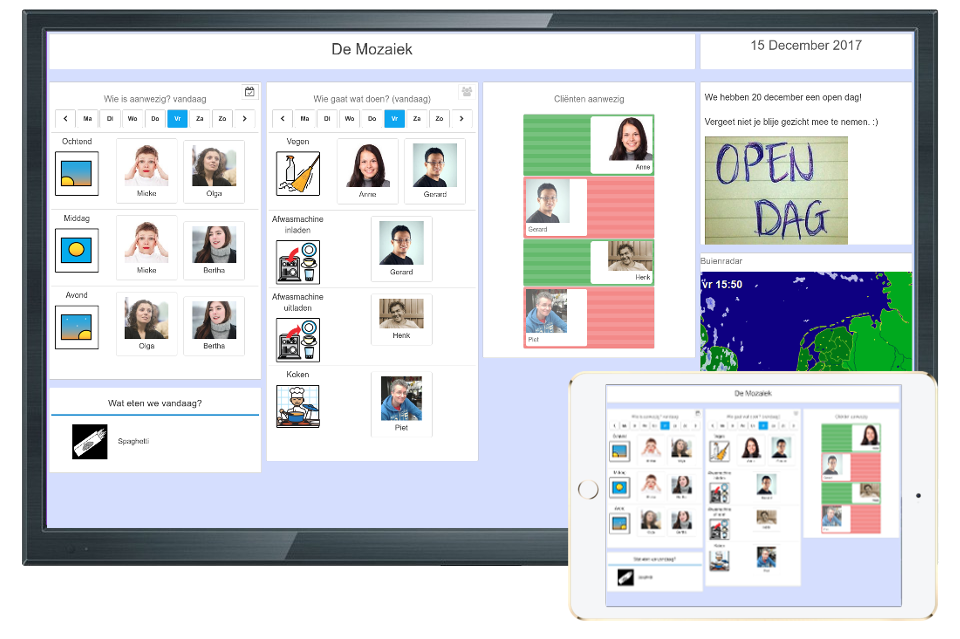 Provide up-to-date information
Engage residents, visitors or the public with up-to-date with news or narrowcasting, theme pages and videos on the digital information board.
Simply add new tabs, layouts and contents using the easy-to-use drag & drop editor. You can do this from any location. The boards will auto-update automatically.
Connect the board to a build-in newsfeed system to make authoring easier.
---
Who is working? Who is going to do what?
One of the most asked questions is often: which caretaker is on call? By using the shifts feature of the digital information boards you can take away this ambiguity.
See at one glance who is on duty at which moment. The shifts can be customized to fit the location. Need to change the shift schedule? You can do this easily from any location & device or directly on the touchscreen itself. This helps keep everything up-to-date.
In the same way you can organize tasks for groups of people. Start the day together and assign the work directly on the touch screen!
---
Reducing stress, uncertainty and anxiety
Having a clear picture on what is going to happen now, later today and later this week can greatly reduce stress and anxiety.
The digital information board from RoutineFactory provides this structure with clear visual schedules. Use clocks, pictures, countdown clocks & photos to make the schedule easier to use.
Because the board is very flexible you can adjust the views and layout to accomodate a specific person or group.
Not sure what to do? You can always walk up to the board and click your photo. This helps a person be more self-sufficient!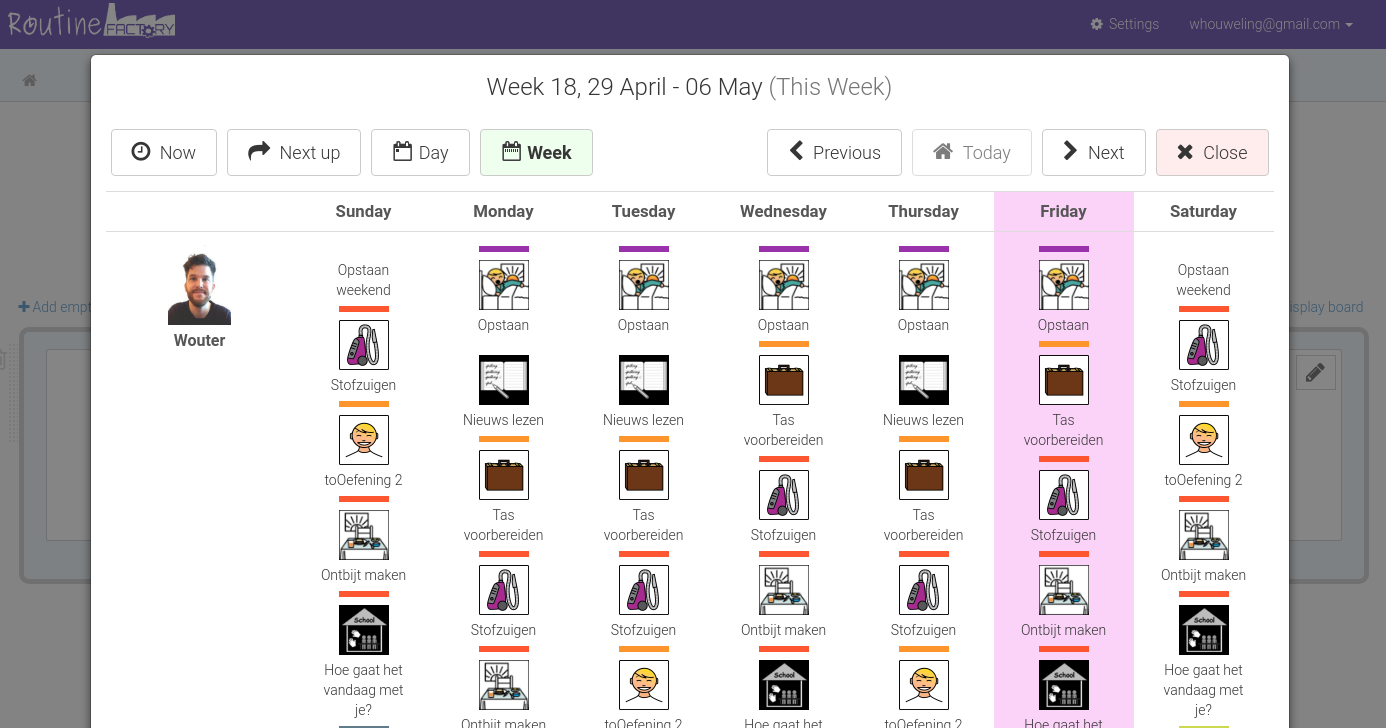 ---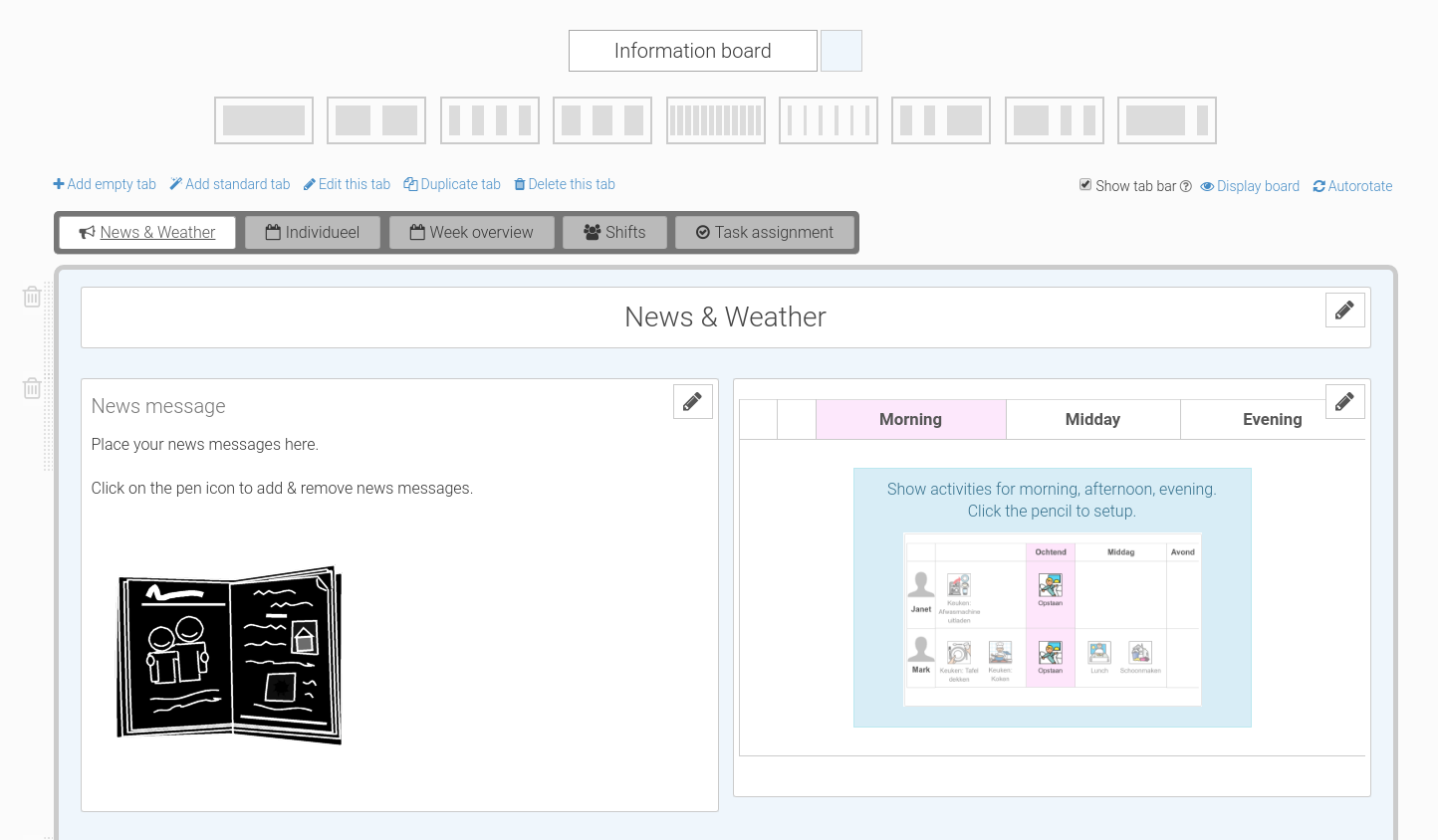 Adaptable + can be used everywhere
You can customize the digital information boards in RoutineFactory for your specific use-case. We think this is very important to make the solution suitable & successful for individual needs.
Display the information board on any device that supports a webbrowser. For example: a tv or touchscreen mounted on a wall, iPad or other tablet, laptop or even phone.
---
Interested?
Interested in using the digital information boards in your organisation? Or do you want a personal demo?
Please use the form on the right or send us an email on info@routinefactory.com, we are happy to advice!
We can also provide concrete advice on different technical solutions, i.e suitable touch displays.
You can also find more technical information in our: Information board manual