Manual
---
---
Related: Getting started
---
Adding a client
Adding a client to your RoutineFactory organization is easy. Anyone with admin rights can do it by following these steps.
Adding your client in RoutineFactory
RoutineFactory needs to know who your client is. That's why you need to manually add them as a person.
Go to the online environment and log in with your admin account.
Click the "plus" icon on the welcome screen to add a person.
Enter your client's name, a profile photo is optional, and click "Add".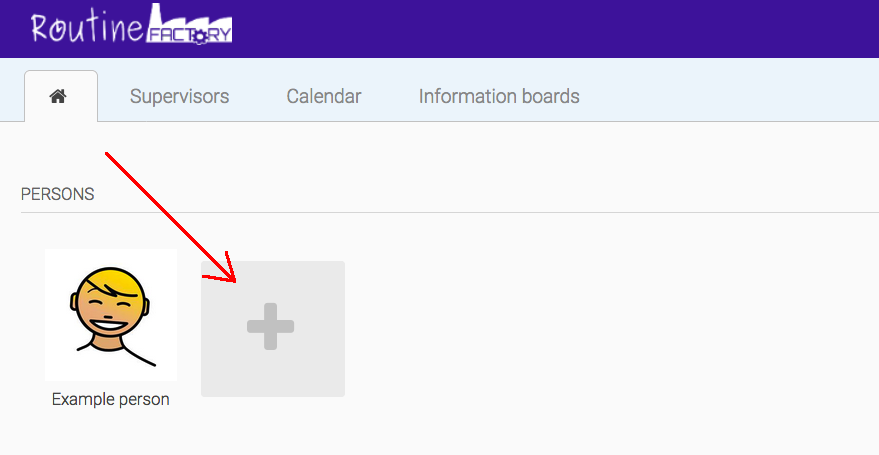 Your client is now registered with RoutineFactory!
You can now also connect this person to a mobile device. To do this, select "Install the app" under 'Use This App'.
Having trouble adding a client's profile? You might not have admin rights. If that's the case, ask the admin for help.
How To Log Your Client's Into RoutineFactory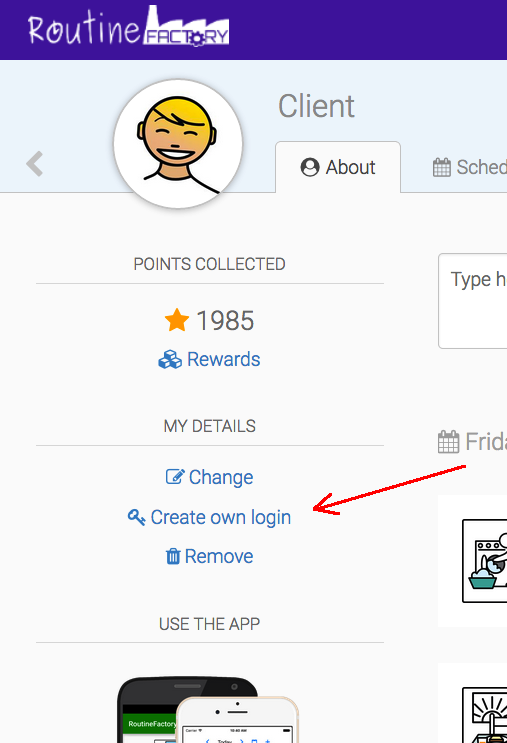 By default, clients can't log in to RoutineFactory. They need an account with credentials to do so. If they can log in on their own, they can view their schedule, checklists, tasks, and other stuff by going to the online client and filling in their own email address and password.
Here's how you do it:
Select the relevant client on the welcome screen.
Click the "Add log-in credentials" button on the left side of the screen.
Click "Add log-in credentials" and enter the client's e-mail and temporary password.
The client should be able to enter his/her own e-mail address and password to log in to the website or the mobile app.
Logging In Using The App
To easily log your client into the app without the need for a client's email and password. Select "Activation Code" and scan the code with the RoutineFactory app. This will automatically log your client into the app.
Still having questions? Contact us, we are happy to assist.