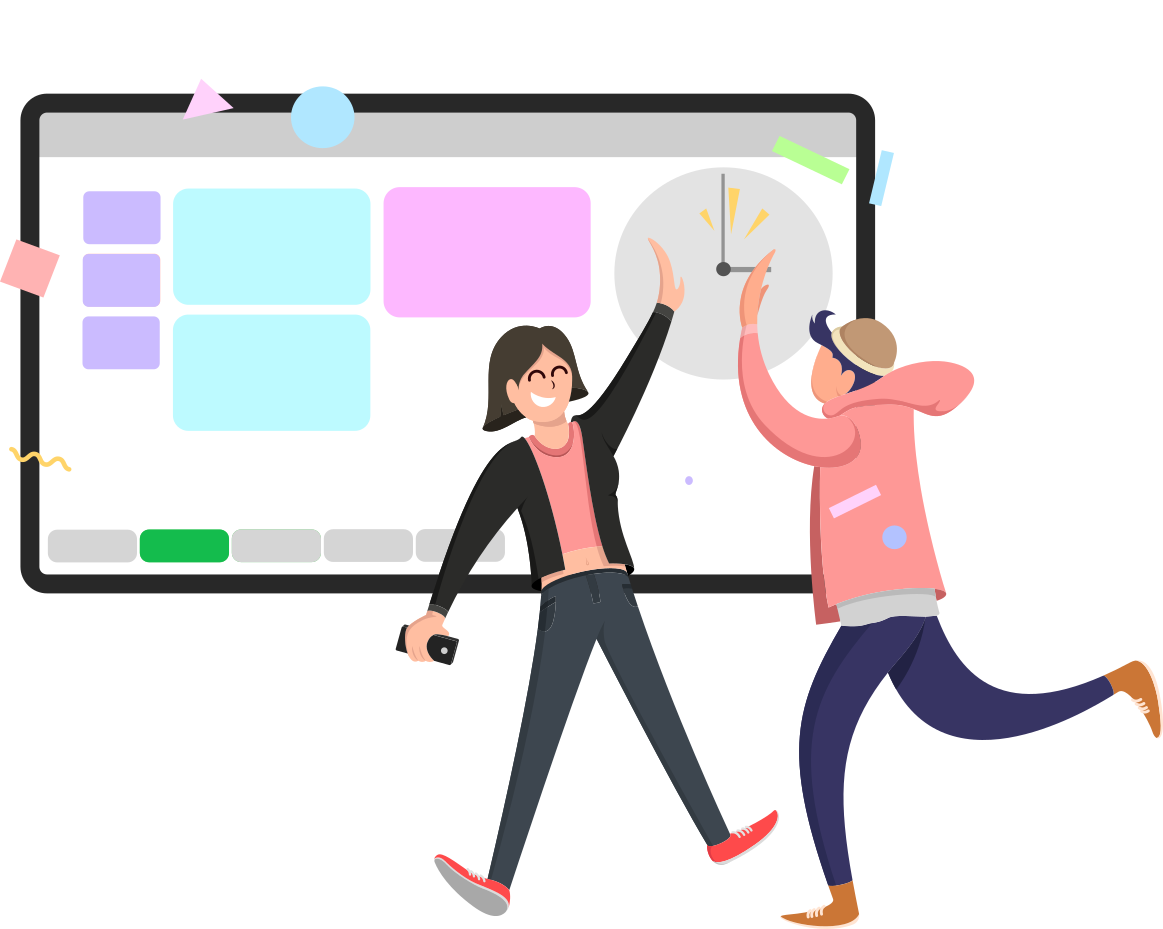 Provide structure & predictability for people with special needs
RoutineFactory increases the client's confidence by stimulating self-reliance and self-direction.
By helping clients with self-reliance, they not only increase the quality of life of the client, but you also ease the workload for the caretakers.
RoutineFactory works with an online portal, interactive digital infoboards and a app on phone or tablet.
How does it work?
Website
With the website you create clear visual schedules together with the client and network. Think of a clear weekly structure, step-by-step digital assistants and learning objectives..
Save a lot of time with ready-made schedules, a big image library with over 11.000 pictograms and photos.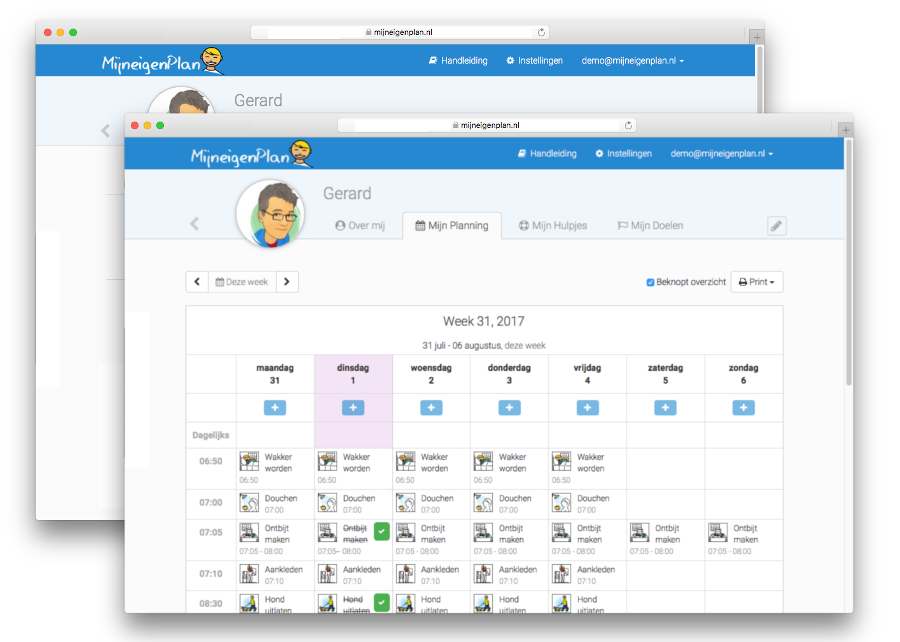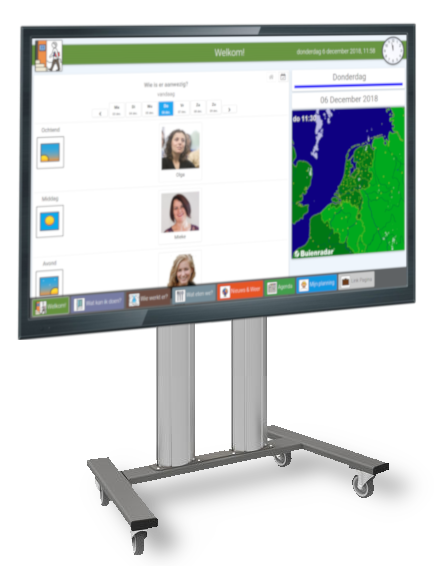 Infoboard
The digital interactive infoboard shows who is on shift, daily tasks, mealplanning and news.
No more loose notes and lists, but everything in one place.
We help you create a layout that is 100% adapted to the needs of your clients.
App on phone, tablet of smartwatch
The app provides predictability to clients by constantly showing what will happen now and what will happen next.
You can adapt the app to your client, for example, use (optional) icons and photo's, color codes or speech.
Step-by-step plans make the daily tasks feasible, emotion thermometers give you insight into how your client feels.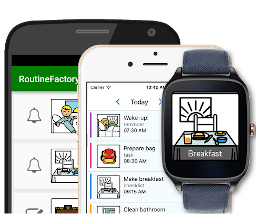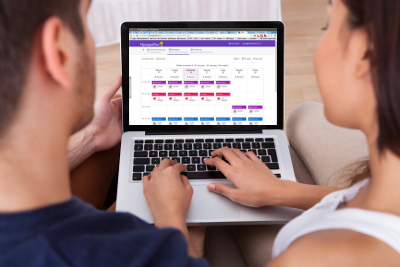 Try it for yourself!
You can try RoutineFactory for two weeks totally free, no obligation.
After the trial period you can decide if you want to switch to a paid plan. We have plans for individuals, families and for professional use in organisations.
Do you have questions or need more information? Do not hesitate to contact us, we are happy to assist.
Our customers include: