Manual
---
---
Related: Structure
---
Creating a clear day and week routine
With RoutineFactory you add all regular recurring tasks and events in a clear weekly schedule.
With the weekly schedule you immediately gives an overview of what will happen at which time. On the website you can quickly see an overview of this week, and continue to browse the following weeks.
In the app you see every day an overview of the tasks and events of that day and you can also look ahead. In addition, the app does not help you forget things by remembering with a sound and notifications.
Create a weekly plan
How do you make a weekly schedule?
Start by adding a new reminder activity: navigate to your person and click on "Plan"
Then click on the "+" icon of the first day where the task or event takes place
Choose from the list what kind of reminder you want to add: a reminder only gives a signal, for example you can really tick off a task.
After choosing the type of reminder, you will get a new screen. Here you can enter a description, possibly choose a picture or photo and set a color.
Choose whether the memory should be repeated, if you do not set a repeat, the memory is only valid for the day you are valid.
Use repeating activities
Of course you can add your activities separately every day, but it is easier to repeat them automatically.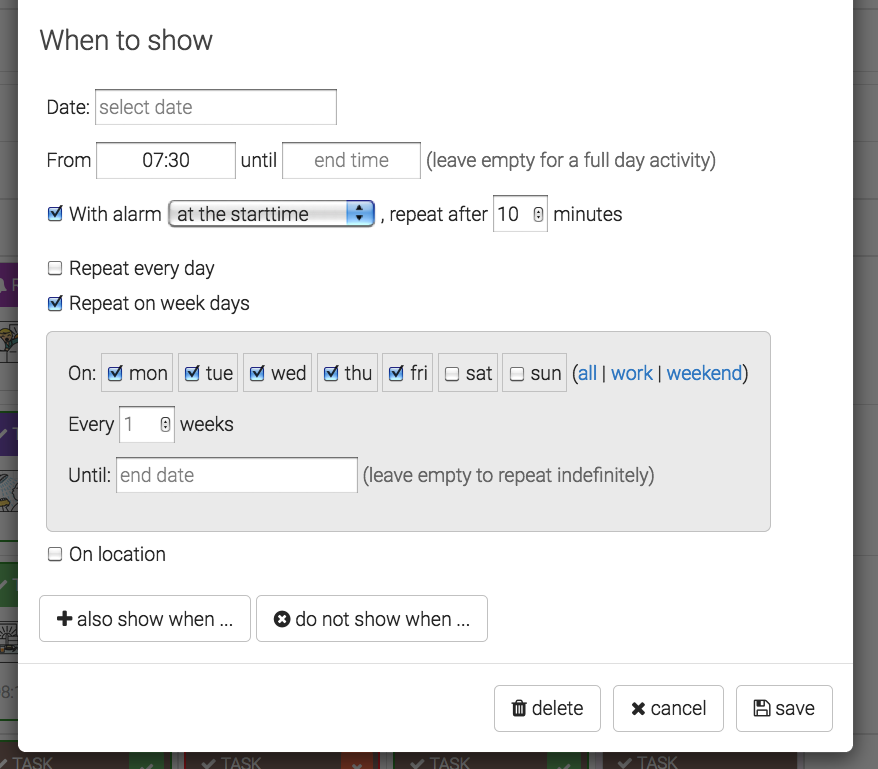 Select a start and / or end date or view the activity only from or between those dates
Select whether you want to repeat it every day or on weekdays and choose the days on which this activity should be repeated
You can also combine the different repetitions with "Also show when". This allows you to display a reminder or instruction at exactly the right time.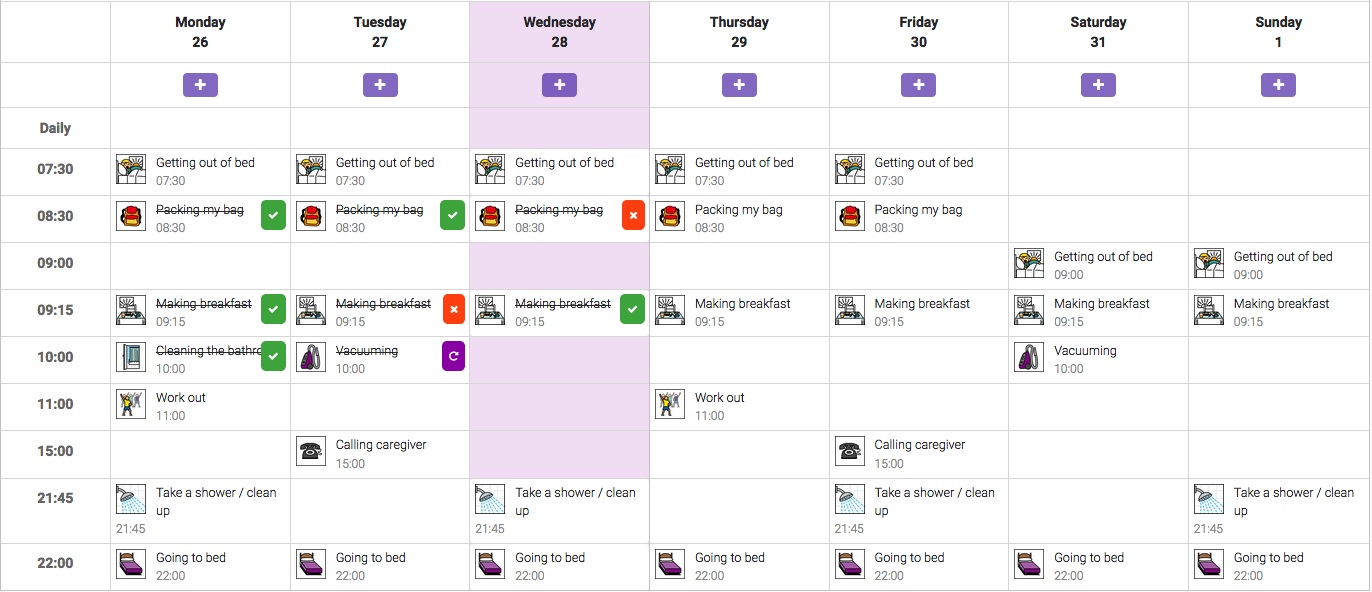 Stil having questions? Contact us, we are happy to assist.