Support a person remotely
With a good structure and the tools in RoutineFactory you can make a client or family member more independent.
Yet it is nice to keep an eye on things, so you can quickly identify when things are going less well.
With RoutineFactory you can easily, from everywhere, via the website see if the tasks and actions are completed in the app and if there are any obstacles.
The person using the app can also actively send a message when he or she encounters problems, via the help lines (telephone or Skype).
The result of the personal plan and the notifications are visible on the person detail page in a timeline. In addition, you can see in the weekly overview which tasks have been achieved and what the client has filled in at the emotional thermometers.
View in My OwnPlan
How do you see which tasks and step-by-step plans have been completed?
Log in to the website and navigate to the person concerned
You will now see a timeline containing exactly what activities have been completed and any messages
Click on "My Schedule" to go to the weekly overview (see image below)
You will now see in a weekly overview which tasks have been achieved and the emotion thermometers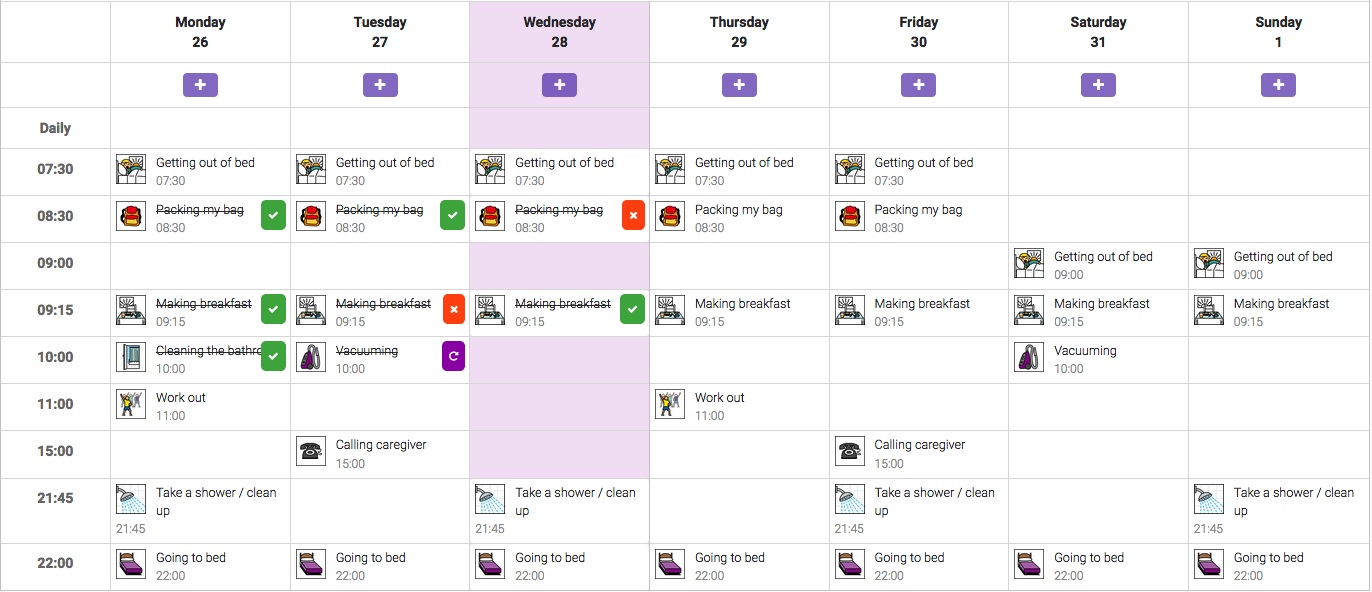 To evaluate
By regularly reviewing the timeline together with the client, you can see exactly what your client is having trouble with. The calendar overview gives you a good timeline.
Tip: Only those who have explicitly granted access to this person's data can see the timeline.
Stil having questions? Contact us, we are happy to assist.